Verify to see if you're eligible for the SweepBank Credit Card in 4 easy steps.
Don't worry, this won't impact your credit in any way. We currently offer the Credit Card in Finland.
Ready in seconds
Question 1 / 4
What is your age?
Question 2 / 4
Have you been continuously employed for 4 months or greater?
Question 3 / 4
What is your gross monthly income?
Your gross monthly income
Question 4 / 4
Do you have any credit remarks?
Congratulations! You can apply for the Credit Card.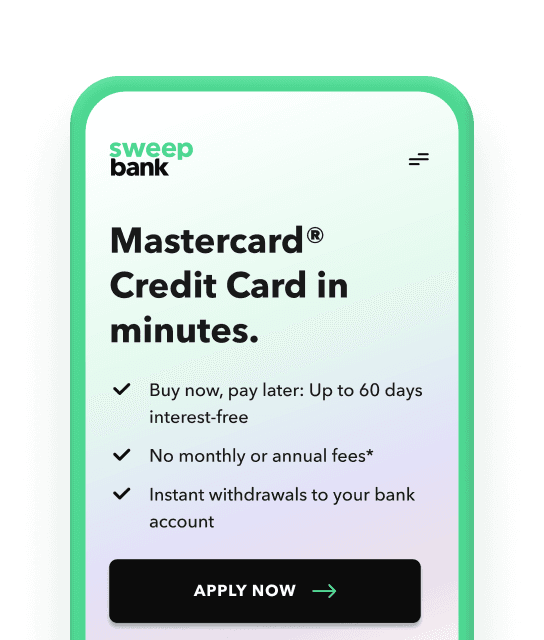 Step 1
Start your Credit Card application any time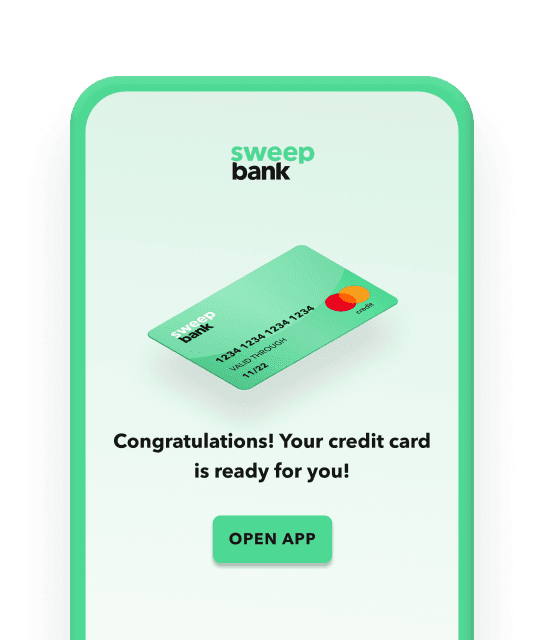 Step 2
Get approved for your Credit Card in minutes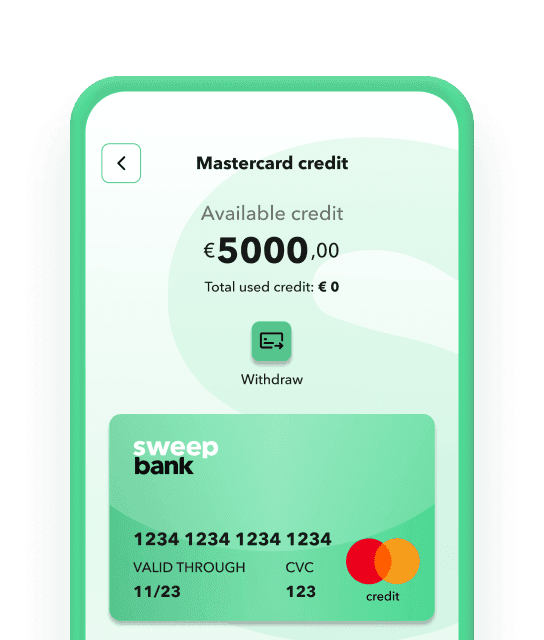 Step 3
Your Credit Card is waiting for you in the SweepBank app