About SweepBank Credit Card Interest
For example, for a credit amount of €1500, annual nominal fixed interest rate is 19,90% with an APR 21,82%. Payback in 12 monthly installments (€138.88). Credit cost €166.56, total amount payable €1,666.56.
* Transaction fees may apply for additional services.
The SweepBank Mastercard® credit card has your back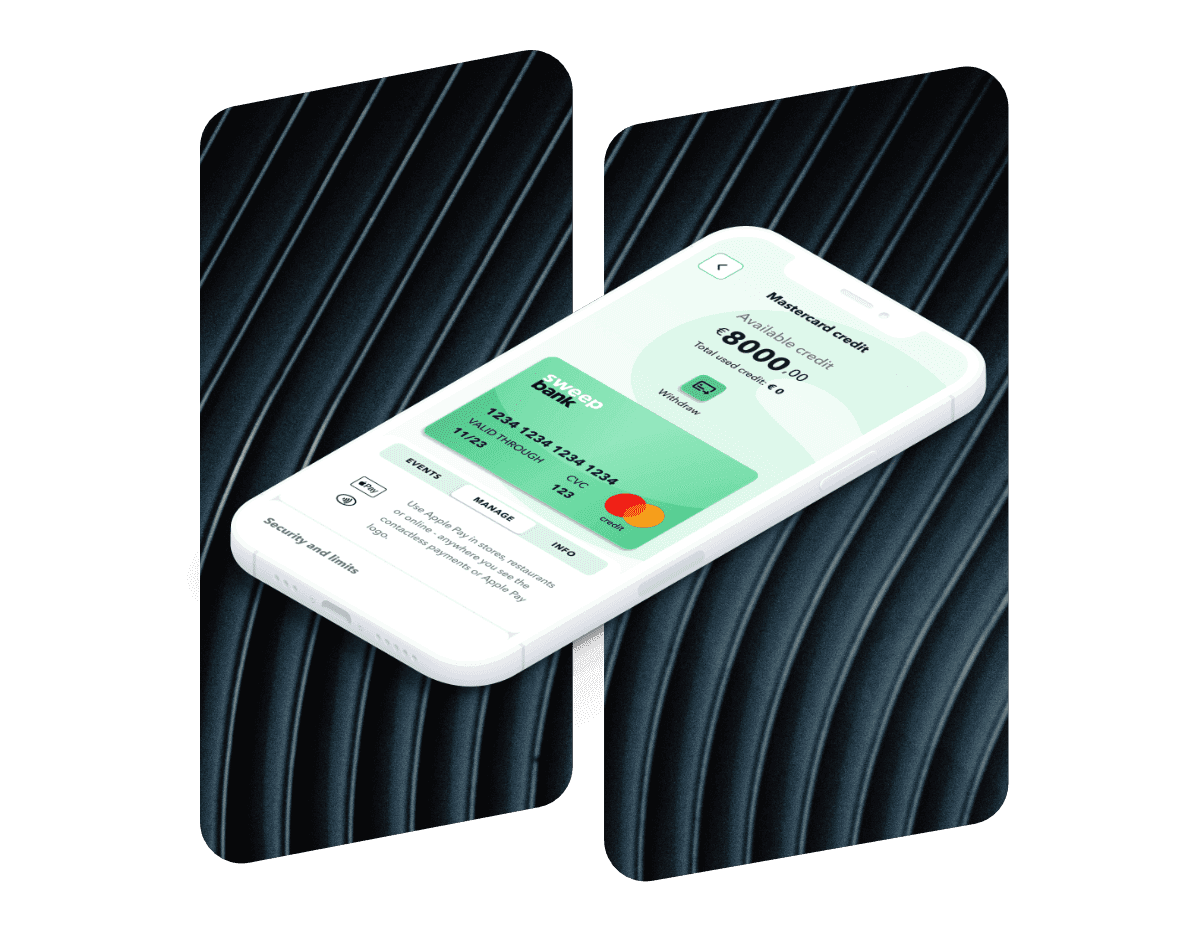 The SweepBank Credit Card is your new convenient Mastercard® virtual credit card, with a credit limit of up to €8,000. Your SweepBank Credit Card can be promptly activated at any time, allowing you to get your finances back on track whenever unexpected or planned expenses arise. Our 60 day interest-free payment period lets you buy now, pay later on purchases with an attractive nominal fixed interest rate of 19.9%.
Skip the line
With SweepBank, you'll gain access to your card and credit limit promptly.
Flexible funds
Use as a traditional credit card, or withdraw funds instantly.
Take control
Get your finances back on track for unplanned or emergency purchases.
Apply, activate, and get to spending with your new SweepBank Credit Card in minutes. Because life's too short for waiting.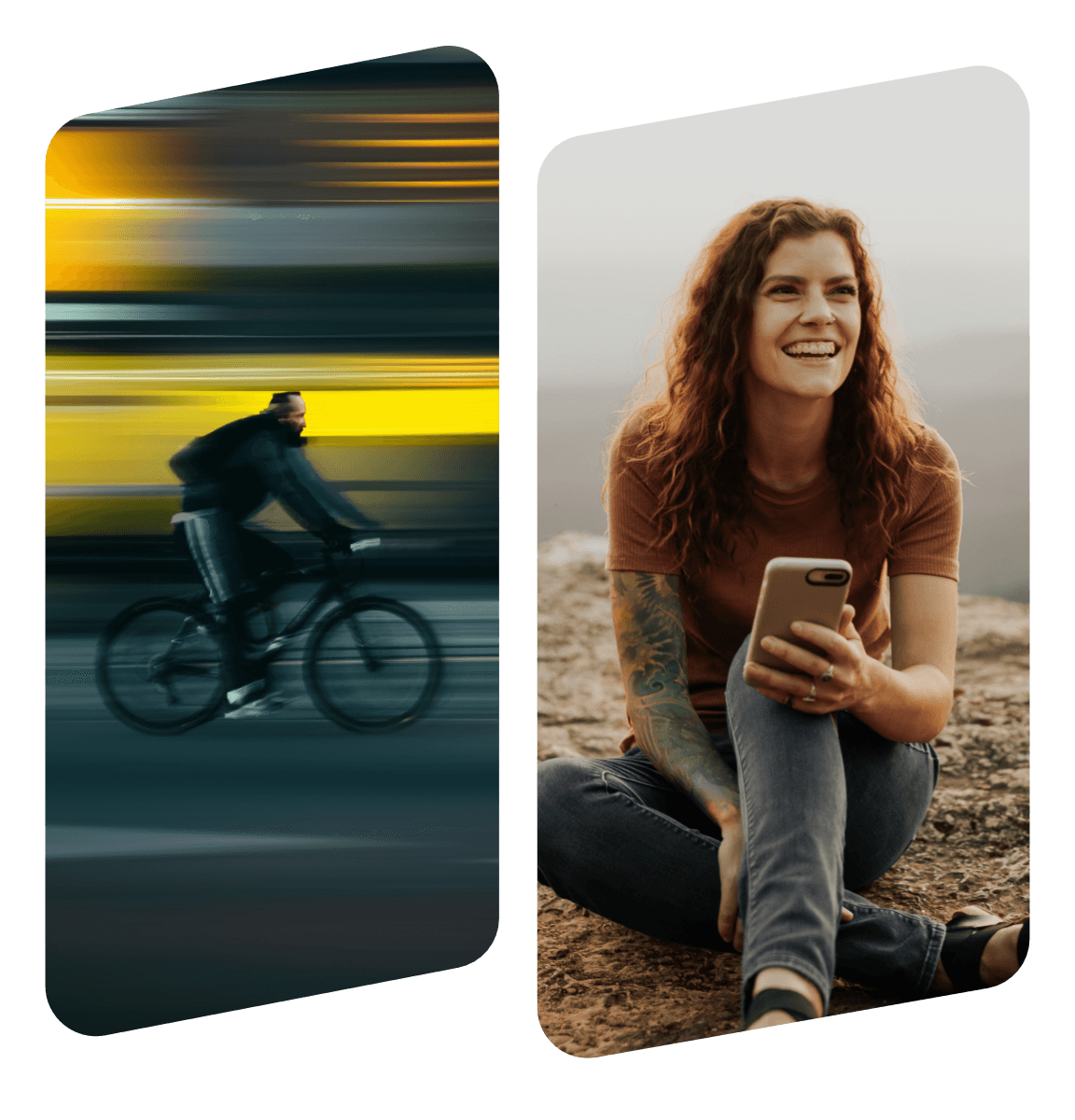 SweepBank isn't a traditional bank, we value your time and money. Your approved funds are yours, so enjoy the flexibility we offer with secure purchases including instant withdrawals from your SweepBank Credit Card to your bank account directly in the app.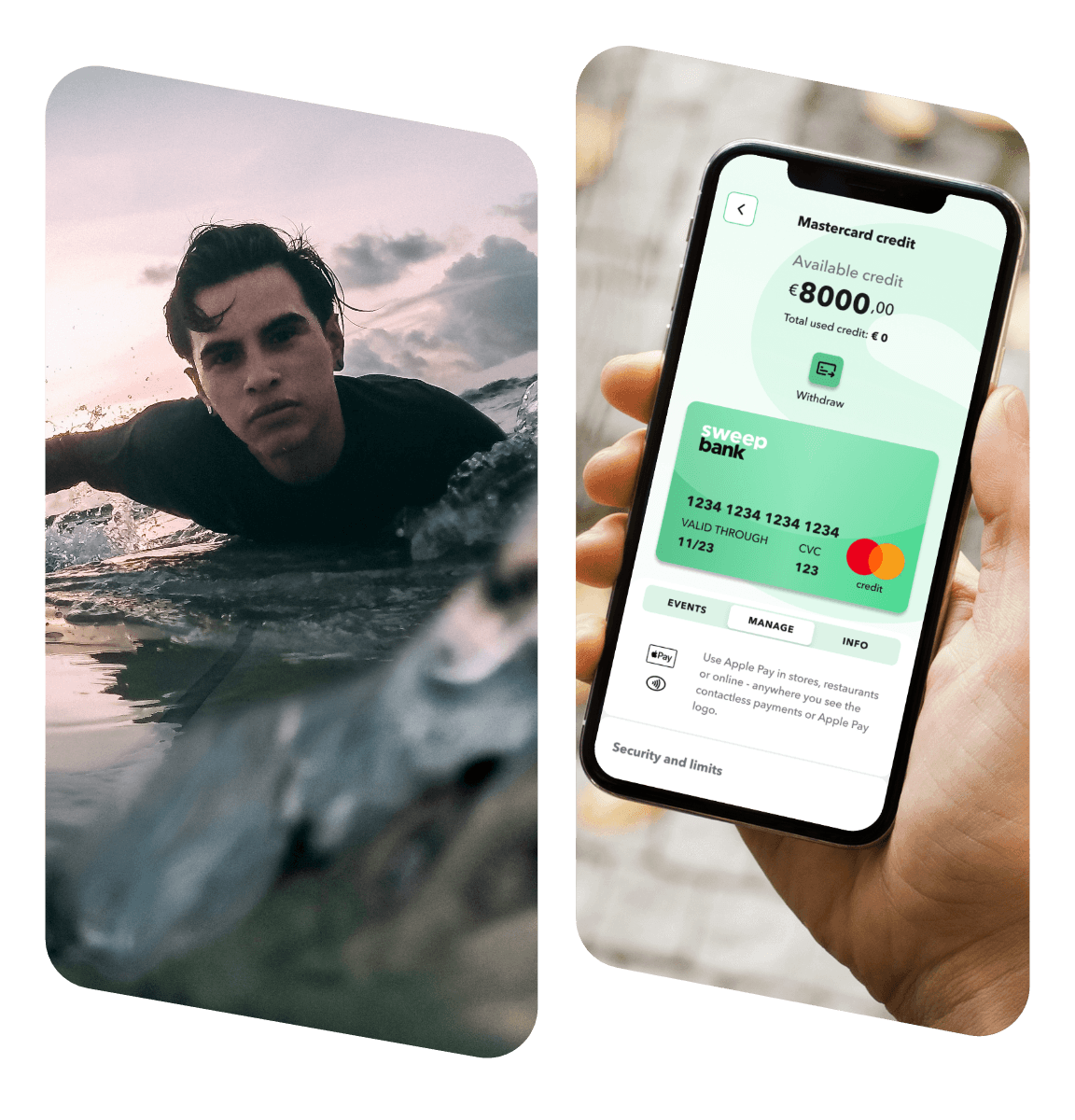 The SweepBank Credit Card has your back any time the unexpected comes knocking. Get your finances back on track while making smart choices for your future financial health.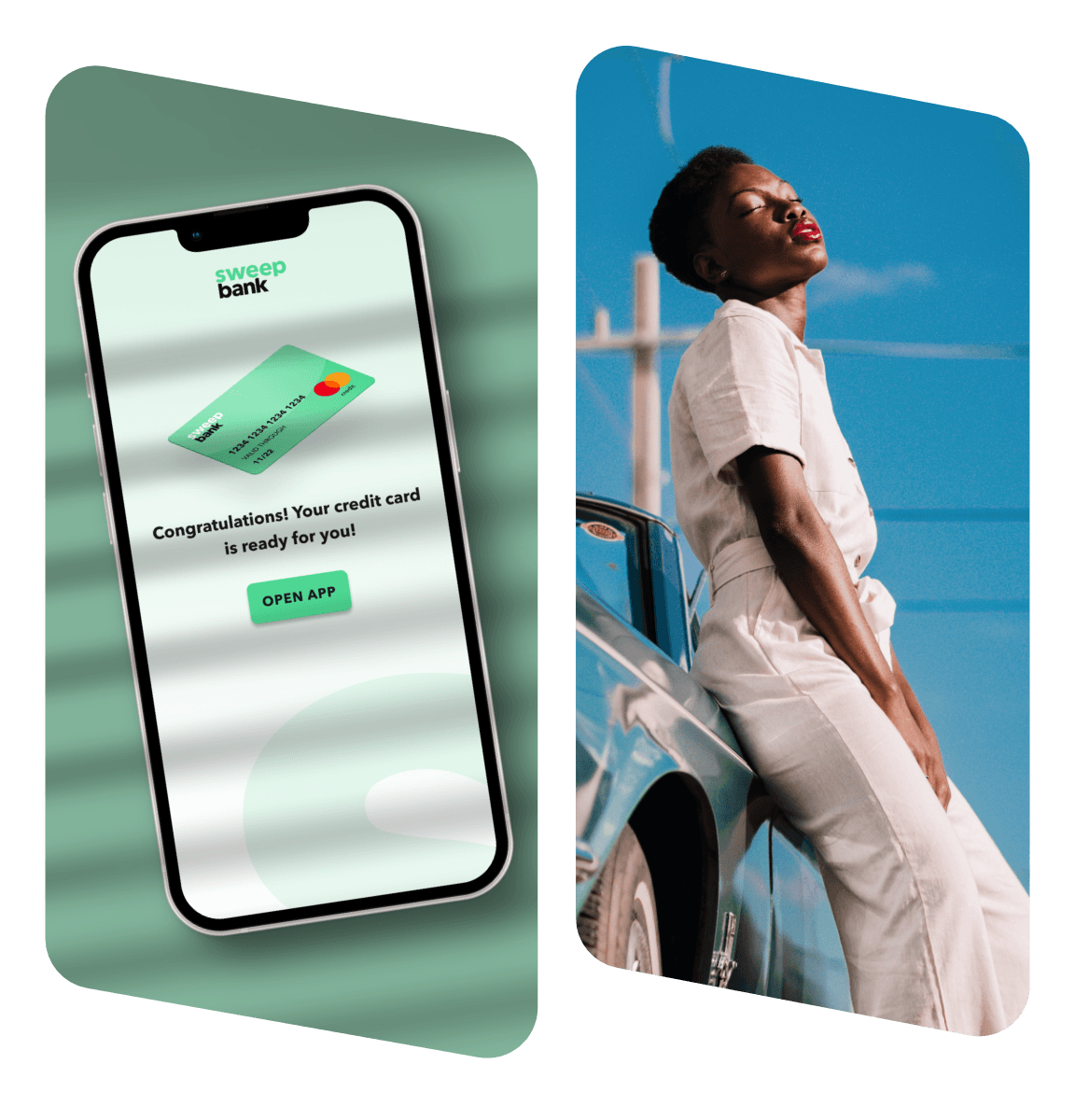 Every SweepBank Credit Card includes up to 60 days interest-free payment period, giving you more time to repay your credit limit without incurring added costs.
The SweepBank Credit Card includes an attractive nominal fixed interest rate of 19.9%.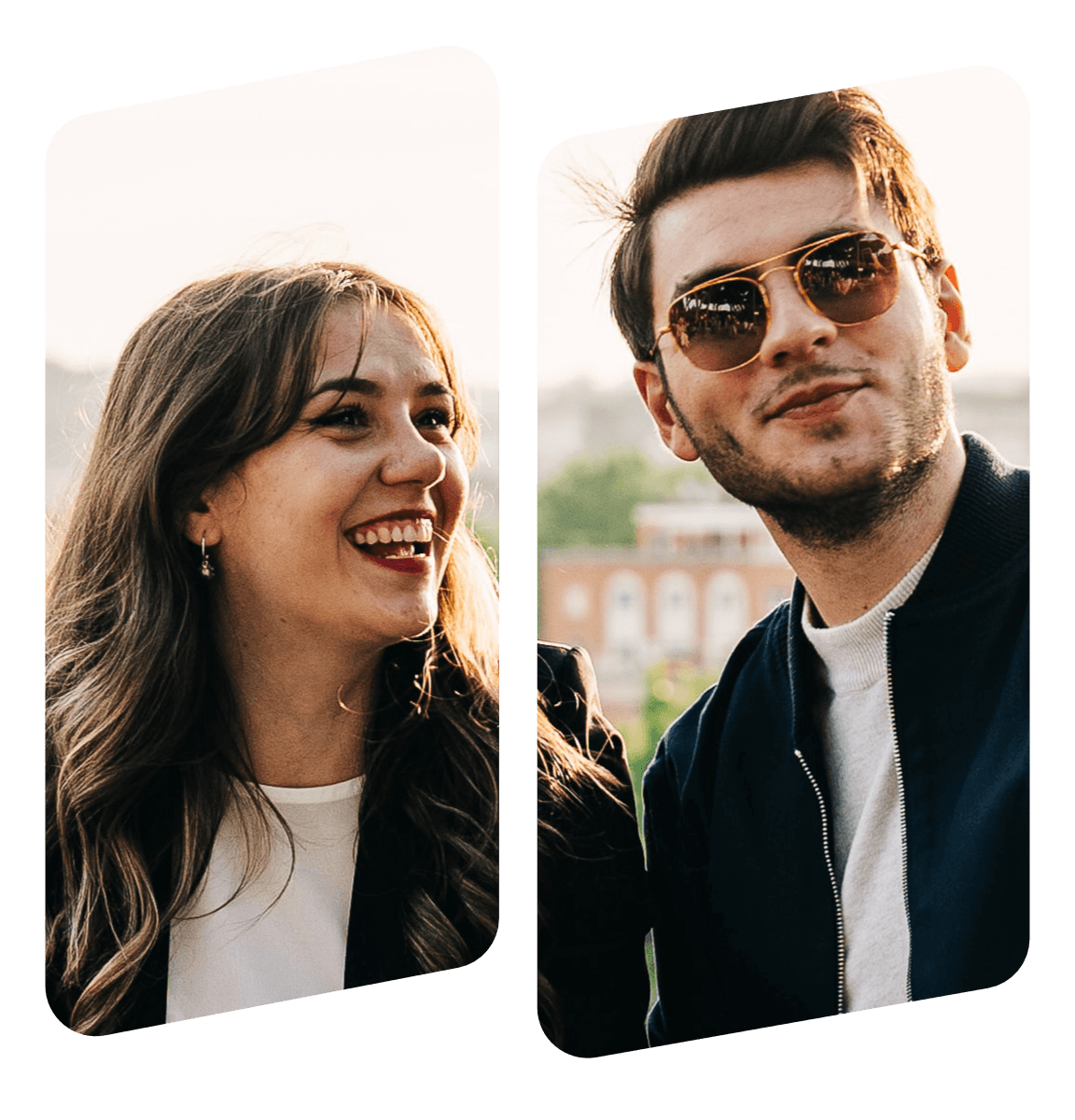 A virtual credit card means less plastic waste created. Over 400 million tonnes of plastic waste are created per year. Less plastic is always positive for our planet.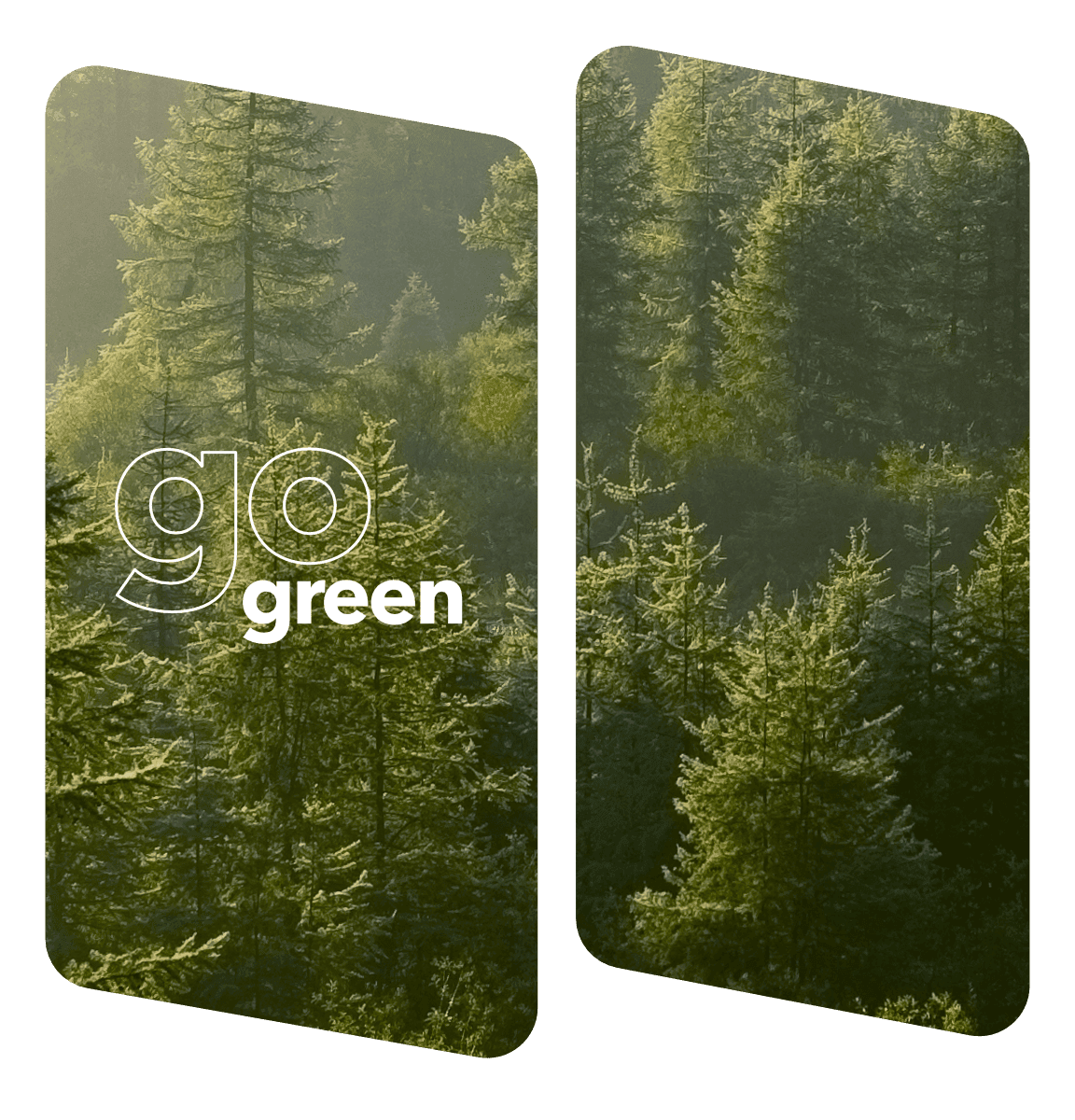 Get your card
Hey, the SweepBank Credit Card is ready and waiting for you. Apply and access your funds promptly for any situation.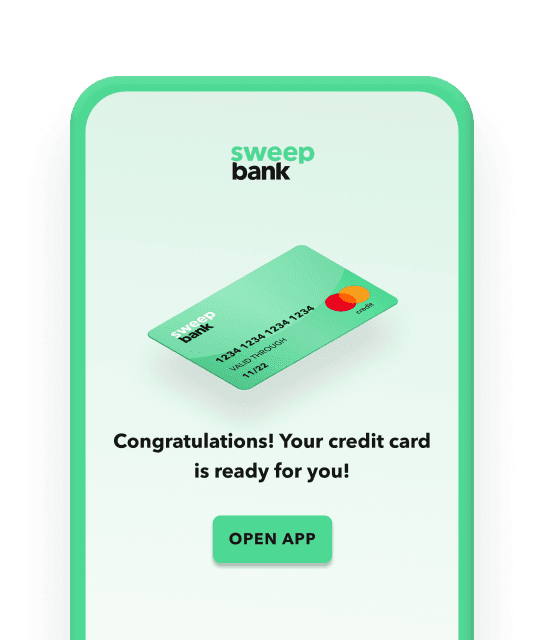 Step 2
Get approved for your Credit Card in minutes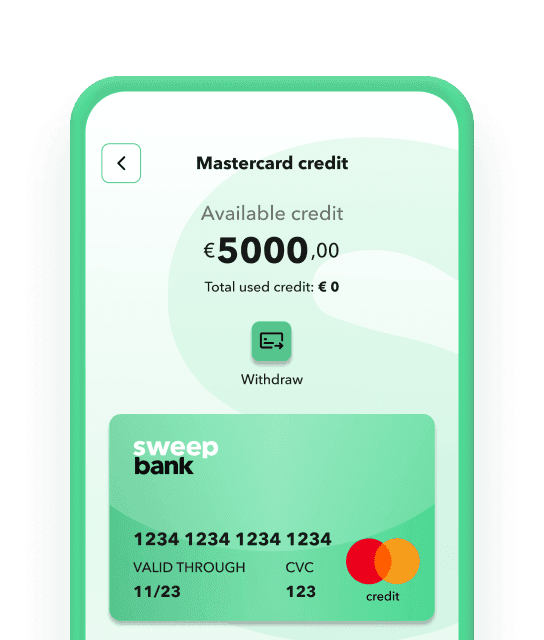 Step 3
Your Credit Card is waiting for you in the SweepBank app
Who can apply for a credit card
To apply for your SweepBank Credit Card, we ask you to meet these minimum requirements:
At least 20 years of age or older

Continuous employment for minimum 4 months

Earning regular income of 1,600€ per month or greater

A good credit standing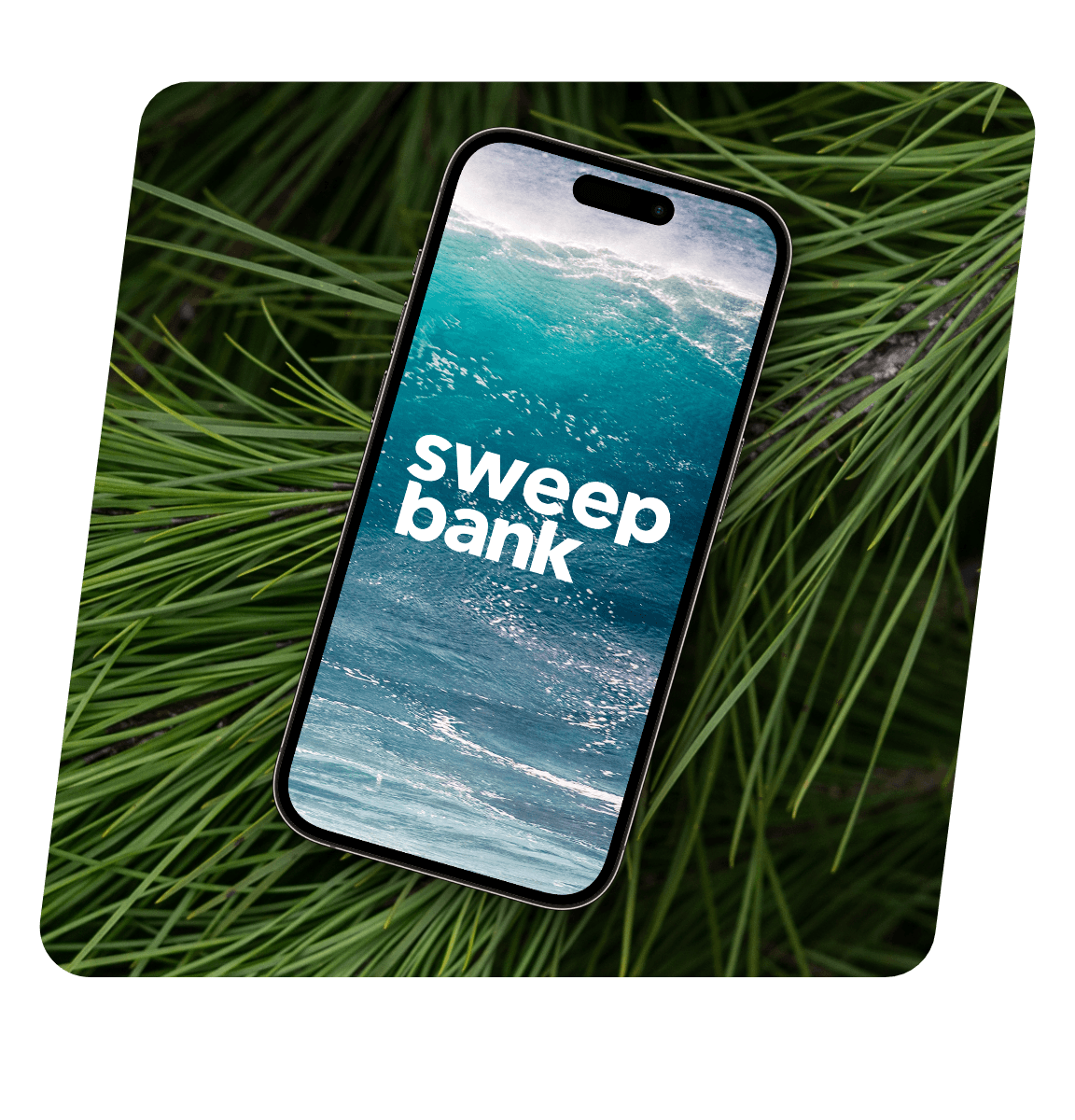 How we compare
| | |
| --- | --- |
| €8,000 | €9,000 |
| €0 | €14 |
| Minutes | Up to 5 days |
| Up to 60 days | Up to 40 days |
| | |
| | |
| | |
| | |
| | | |
| --- | --- | --- |
| Maximum credit limit | €9,000 | €8,000 |
| Average annual fee | €14 | €0 |
| Activation time | Up to 5 days | Minutes |
| Interest-free period | Up to 40 days | Up to 60 days |
| Fraud protection | | |
| Worldwide access | | |
| Contactless | | |
| Apple Pay | | |